VIKING JOHNSON CASE STUDY: BHANDUP WATER TREATMENT PLANT, MUMBAI
September 23, 2011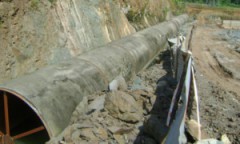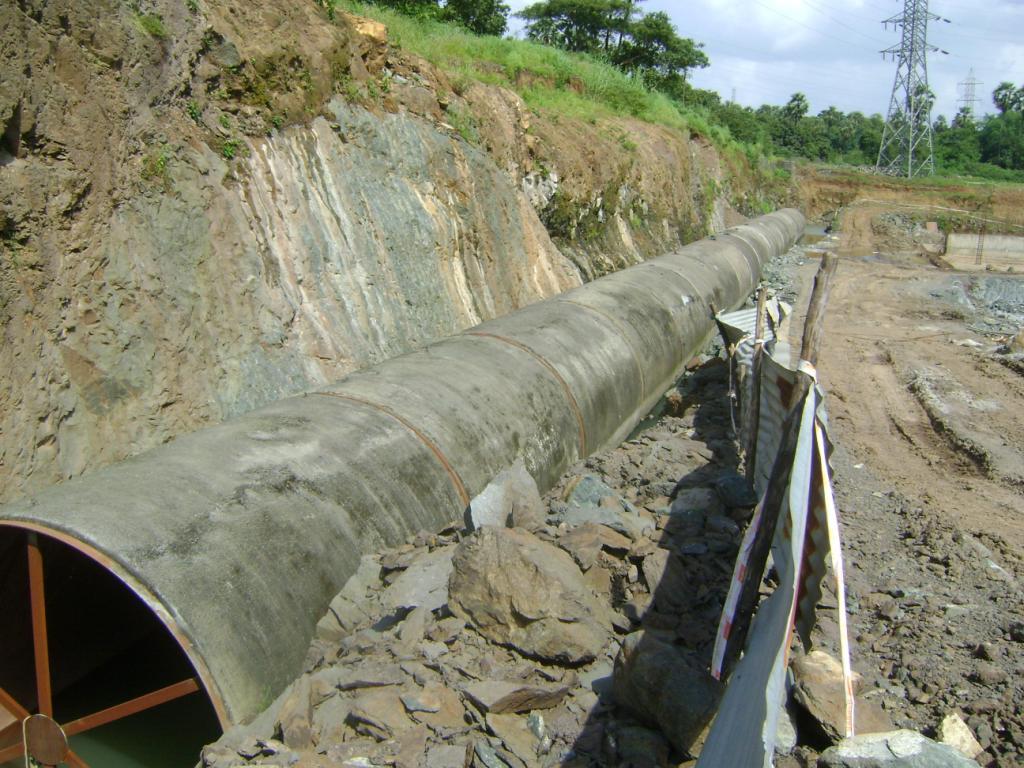 Utility: Municipal Corporation of Greater Mumbai (MCGM)
Project: 900 MLD Water Treatment Plant
Location: Bhandup Complex
Contractor: Degremont India Ltd.
Consultant: Mott MacDonald
Specification: Viking Johnson's bolted & sleeved couplings
Viking Johnson has supplied it's bolted joints, accredited to AWWA C-219, to Degremont India Ltd. for use on the new drinking water treatment plant at Bhandup, on the outskirts of Mumbai City. The plant is part of the largest water distribution project in India which aims to provide a constant supply of water throughout Mumbai. Viking Johnson is a leading brand of Crane Building Services & Utilities and is a world leader in the manufacture and supply of couplings, flange adaptors and pipe repair solutions for the water and wastewater markets.
Mumbai has a population of over 21 million, with around 15 million people living in the city's slums, where water supply can be limited to 2 hours per day. Water itself, is not a problem; the city has an abundant supply but the distribution system was insufficient to meet the ever-growing demand (around 3.8 million litres a day). The system was also so old that in 2008, around 20% of water was being lost every day through pipeline leakage.
The Municipal Corporation of Greater Mumbai decided not to repair the old pipelines, due to accessibility difficulties, but instead, has invested in a new infrastructure, constructing new underground tunnels under Mumbai. The largest tunnel connects Mumbai to the Bhandup water treatment plant which, on completion, will supply drinking water to around 4 million residents, making it the largest plant in India.
Water from the Vaitarna River is carried through 35 kilometres of pipe, passing under mountains, to the state-of-the-art plant where it is treated and made safe to drink.
When Degremont started work in 2008, it selected Viking Johnson mechanical couplings and flange adaptors for joining plain ended pipes, of diameters ranging from DN100 to DN2500, in ductile iron and mild steel. The bolted, sleeve type products were chosen because they offer a long life expectancy with minimum or no maintenance, they are well established and trusted in the market place and they have the AWWA C-219 standard.
The AWWA C-219 standard outlines the specification requirements of bolted, sleeve type couplings, reducing couplings and flange adaptors used on plain ended pipes. It ensures that the minimum test pressures, working pressures, materials and other features are adhered to.
Pipes rarely leak in the middle but are susceptible to leak at the joints. Therefore, the selection of the correct joint is crucial and can actually enhance the working life of a piping system. Viking Johnson offers a wide range of pipe connection to suit a wide variety of applications. All are made using industry leading techniques which have required a large investment from Viking Johnson but are designed to give the customer complete piece of mind.
Viking Johnson is one of the few manufacturers that uses flash-butt welding for joining sleeves and rings together. It involves pressing two ends together and running a current between them, forming a seamless joint that is free from oxides. This gives customer a solid-state-weld which will meet the design life expectancy. Couplings then undergo cold expansion to create dimensionally stable rings of repeatable quality. Finally, all products are coated in Rilsan Nylon, an environmentally friendly thermoplastic powder made from a vegetable castor oil which makes the couplings resistant to corrosion.
Viking Johnson couplings will contribute to the sustainable investment into drinking water and wastewater in Mumbai.