Crane Building Services & Utilities
Crane Buildings Services & Utilities (Crane BS&U) design and manufacture a range of engineered flow control products and solutions for the HVAC and Utility sectors. The company is part of the Process Flow Technologies group, a division of the parent company Crane Co, a New York Stock Exchange quoted company with a market capitalisation in excess of $6.0 billion (January 2023).
Crane BS&U is headquartered in Ipswich UK and has some 500 employees based in UK locations in Ipswich, Hitchin and Northampton as well as overseas in the UAE and China

Leading Brands
Crane BS&U comprises a portfolio of leading brands. For Building Services, 'famous brand names' are Crane Fluid Systems, Hattersley and NABIC and between them manufacture a range of traditional & balancing valves, safety valves, specialised water valves, boiler valves, and compression fittings.
For the Water Sector, Viking Johnson manufactures a range of pipe connectors, couplings and adaptors, as well as repair products and equipment for flow control.
While for the Gas Sector, WASK & Sperryn produce an array of fittings, valves, regulators, laterals & risers and associated equipment that serves the industry, from mains to meter.
Highlighted

Product

The most innovative solution to terminal unit hydronic design and flow control. The patented design brings together the features of multiple products into a compact, lightweight package.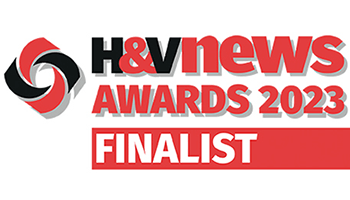 The Dominator Eco has been selected as a finalist in the Product Innovation category for the prestigious H&V News Awards.
Oct 2, 2023