Our Heritage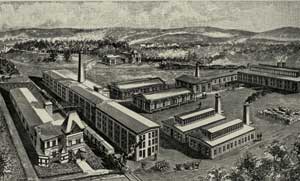 Crane Building Services & Utilities forms part of the Process Flow Technologies within Crane Co. founded in 1855, which is a multi-industry, New York Stock Exchange quoted company with net sales in 2014 of $2.9bn.

Crane Limited origins dated back to 1908 when James E Bennett & Son Ltd, set up in business as a Coppersmith, in London. The UK based Company began importing American pipe fittings and valves from and Crane Co. In 1919 James E Bennett was acquired by Crane Co and the Company name changed to Crane-Bennett Ltd.
Crane Building Services & Utilities has been created as a result of Crane Ltd. acquiring Viking Johnson, Helden and WASK in 2003, and Hattersley in 2004. The most recent acquisition was Delta Fluid Products in 2008. Each of these companies has a long and distinguished history.
James E Bennett founded in London 1908
Crane - Bennett Ltd formed 1919
Crane Ltd moved to Ipswich 1925
Viking Johnson founded in Hitchin in the 1930s
WASK founded in Keighley in 1888
Delta Fluid Products founded in 1900
The name Crane speaks of who we are, what we stand for and how our customers perceive us: A company with history and tradition, but also a company that is innovative, quality minded and one which acts with integrity and still holds to the resolution of its founder.

Crane Co. was founded on 4th July 1855 by Richard Teller Crane who made the following resolution:

"I am resolved to conduct my business in the strictest honesty and fairness; to avoid all deception and trickery; to deal fairly with both customers and competitors; to be liberal and just towards employees; and to put my whole mind upon the business."

The essence of this resolution is the business policy of Crane Co. today.

Richard Teller Crane
Our People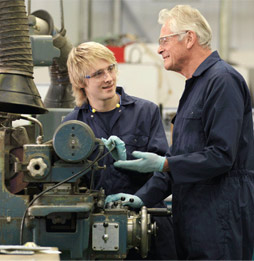 Through the "Crane University" programme, intellectual capital is identified and developed. to achieve goals that benefit the individual and the organisation. Opportunities exist throughout the Crane Group for personal and professional development.
Operational Excellence is the Crane Business System that is the cornerstone of all our activities.
It ensures that each of our business units follows a systematic approach using a variety of tools to generate profitable growth by eliminating waste, reducing variability and focussing on customer needs.
Lean manufacturing
Kaizen projects to improve all processes
Strategic selling, planning and supply chain management
Six Sigma tools to measure, map and reduce variability.
Standard processes are in place throughout our value streams to improve our keys metrics: Safety, Quality, Delivery, Leadtime and Cost to drive growth and increase shareholder value.
We believe that good people
Make good things happen
Crane BS&U Worldwide
Crane BS&U has sales, manufacturing and distribution facilities around the world. From a 14 acre manufacturing facility based in Hitchin to a new distribution centre in Dubai, Crane BS&U truly operate around the world.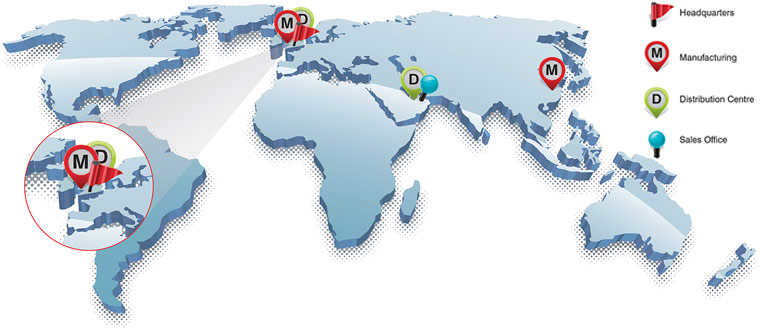 CRANE BS&U VIDEO FOCUSES ON QUALITY MANUFACTURING
This video focuses especially on Building Services, highlighting our quality manufacturing & distribution facilities in the UK, China and the Middle East, as well as key target markets like MENA. Testimonals and comments from Crane BS&U senior management & customers in the UK and overseas are also included.
Please click here to view video on YouTube
Thanks to Richard Hanley from Ipswich Transport Museum for the use of their archives when researching our history. There is an exhibit about Crane Ltd. in the museum as well as many other interesting exhibits, it is definitely worth a visit.