Crane BS&U Achieves 'Preffered Supplier' Status for Balfour Beatty
October 20, 2010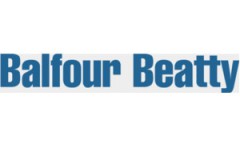 Crane Building Services & Utilities has signed a framework agreement with Balfour Beatty Engineering Services which will be effective for the next two years, with the aim of providing a platform for enhanced working processes.
Balfour Beatty Engineering Services provides electrical and mechanical services in all construction sectors throughout the UK. From healthcare and education to commercial and industrial, Balfour Beatty has a highly skilled workforce which provides expertise and experience.
Crane BS&U has a plethora of building services brands including Crane Fluid Systems, Hattersley, NABIC & Brownall and consequently is able to supply a complete product offering of traditional, commissioning and safety valves as well as pipe fittings for the HVAC industry. Crane BS&U will provide comprehensive technical support and training.
Both companies are committed to reducing their environmental impacts and eradicating health and safety risks.
Crane BS&U will work with Balfour Beatty to reinforce their Zero harm policy, which aims to minimise health and safety risks to operatives, create innovative products/ processes and lead the industry towards design and installation using standard components and offsite assembly.