Crane FS Launches New DZR Ball Valve Range
August 24, 2009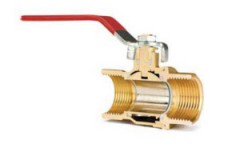 Crane Fluid Systems (www.cranefs.com) - a brand of Crane Building Services & Utilities - has launched a new range of DZR brass ball valves for water, heating, ventilating and air conditioning systems.
The newly developed Crane D171A DZR ball valve series is WRAS approved and can be used over a temperature range of -10 to +120°C. The range will cover eight threaded sizes from 0.25 to 2.0 inches and six compression sizes from 15 to 54 mm.
Crane's new design of DZR ball valve includes a number of improvements which add strength, improve leak resistance and reduce the risk of damage through over tightening during installation - all of which have been known problems throughout the building services industry.
A fundamental change has been to add a 'primary' metal-to-metal seal on the body seat retainer joint combined with Loctite 648 on the threads. A 'secondary' O ring seal has been added as well (for the threaded versions) so the valve remains resilient even under extreme installation conditions.
A permanently-attached tear and water-resistant installation tag is a valuable extra aid. Outlining best practice, the tag specifies the number of wrench turns needed, according to size, as specified in BS EN 10226-2 for taper threads or compression pipes.
Designed to be lightweight, compact and easy to install and operate, the new valves have a range of operating handle options including quarter turn lever, extended stem lever, 'T' handle and lockshield. Quarter turn operation provides positive isolation in conjunction with PTFE seats and stem seals.
Related: Download article from Pham News.
The new Crane D171A DZR ball valve.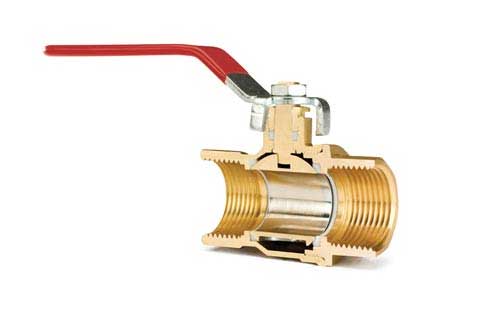 The new Crane D171A DZR ball valve cutaway.