Divestment of Brownall & Rhodes to Bonut Engineering
February 3, 2020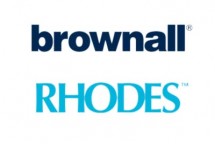 At Crane BSU we continuously review our portfolio to ensure its fit to our business objectives. As a result of our most recent review, we have concluded the Brownall and Rhodes portfolios would benefit from a company more focussed in these markets and have, therefore, agreed the sale of the Brownall and Rhodes product range to Bonut Engineering Ltd of Stockport.
The transfer took place on the 3rd February 2020 and Bonut Engineering Ltd will continue to supply products under the Brownall and Rhodes brands and to the same specification.
Bonut Engineering Ltd has considerable experience in the general engineering and valve industry and will extend production facilities and technical support to enable the continued production and distribution of these products. Details for Bonut current products can be found at www.bonut.co.uk.
From the 3rd February 2020 onwards all ogen orders will be satisfied by Bonut Engineering Ltd. Orders received on or before 2nd February 2020 but not yet acknowledged by Crane BSU will be forwarded to Bonut Engineering Ltd for them to acknowledge and satisfy.
Bonut will shortly be contacting all customers to provide more details and, following a short transitional period, will maintain the high customer service levels which have become synonymous with Brownall and Rhodes over many years.
We look forward to seeing the success of the Brownall and Rhodes products under Bonut Engineering Ltd management.