Hattersley Sponsor CSA Awards 2019
January 31, 2019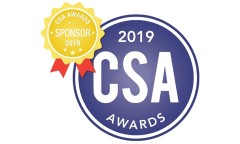 Hattersley are pleased to be sponsoring the prestigious CSA Awards that will be held on the 27th of June 2019 at The Tower Hotel, London.
The Commissioning Specialists Association
launched its industry-wide awards programme in 2015 to bring together the entire sector and celebrate the achievements of commissioning businesses, large and small.
Hattersley are sponsoring the
Student of the Year award
. Awarded to the individual who best demonstrates the achievements gained through the successful participation in the CSA Training Programme and/or other building services educational programmes.
Daryl Panter, UK Sales Director said
We are very pleased to be supporting one of the leading building services events and working with the CSA and our peer group to recognise excellence in the building services sector.