Healthy Outlook For Crane Valves
August 19, 2009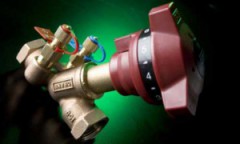 Pro-Balance bronze balancing valves from Crane Fluid Systems are among the products being installed as part of a low energy M&E package at a new-build healthcare development at Brierley Hill, West Midlands.
Contractor Carrillion Planned Maintenance has begun construction of the 11,000 sq m Brierley Hill Health and Social Care Centre which is due to be completed in February 2010. The building services element of the project incorporates almost £30,000 worth of valves from Crane Building Services & Utilities of which Crane Fluid Systems is a brand.
Crane's Pro-Balance bronze balancing valves use fixed orifice technology to ensure fast commissioning and enhanced regulating performance. Their compact design means they take up less space and the integral orifice reduces the need for on-site jointing, bringing installed cost savings.
Half of the £26.9 million centre is naturally ventilated while the other half relies on traditional HVAC systems. One side of the building is adjacent to a busy road so natural ventilation was deemed unsuitable in this area. Over 1,200 Crane valve units will control the heating and chilled water flow through fan coil units within the five storey building.
'In this instance we've used mainly radiant panels for the heating system,' explains Paul Hardy, project manager at Carrillion Planned Maintenance. 'The Crane valves play a key role in this. We know there will be no problems after installation as every unit is tested at Crane before delivery to us.'
Designed by Steffian Bradley Architects of St John Street, London, the flagship centre will provide 21st century healthcare facilities for Dudley Primary Care Trust. It has been thermally modelled by M&E consultants Elementa to ensure summertime temperatures do not exceed 26.5°C.
Related: Download article from www.buildingtalk.com.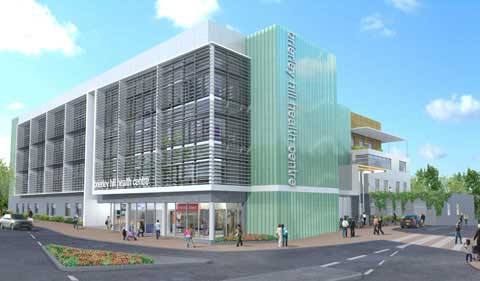 Brierley Hill Health and Social Care Centre.
Image Steffian Bradley Architects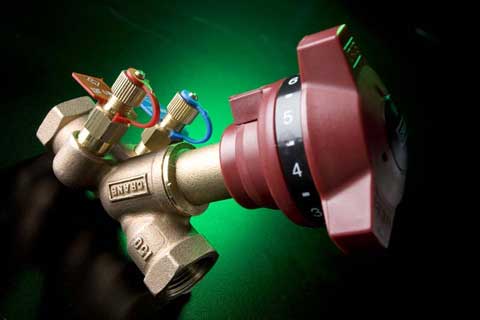 Pro-Balance bronze balancing valve