National Grid Use Innovative WASK System
June 18, 2015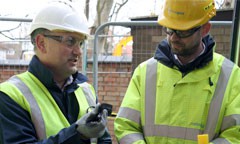 The WASK Riser and Lateral System has been installed on a high-rise seaside property in Essex.
A gas project to install innovative WASK Riser and Lateral System has now been completed by National Grid Gas Distribution Strategic Partner (GDSP), Skanska.
Frinton Court is made up of three blocks of ten storey flats on the Esplanade at Frinton-on-Sea, Essex overlooking Frinton's famous sandy beach. The location has a notoriously highly corrosive atmosphere due to its proximity to the English Channel.
The project was used as an ideal initial installation for National Grid as they have begun their implementation programme using the PE WASK Riser and Lateral System which has been designed to half installation costs whilst greatly reducing the whole life costs with little to no maintenance costs.
Standard PE pipe connects to each dedicated corrosion resistant metal fittings, which can be attached to the outside wall of a building, using the WASK site-assembled crimp joint to complete the system.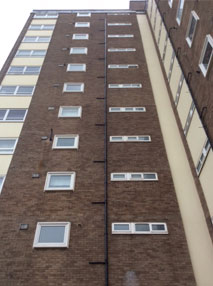 The lightweight PE pipe is protected against sunlight and mechanical damage and does not require skilled welders or pipe-fitters to install. Costs of installing the WASK Riser and Lateral system show savings of around 50% compared to an all-steel system.
The Frinton Court project was featured as part of a presentation by Andy Vine, UK Sales Manager for WASK, at a tRIIO best practice day.
tRIIO is a strategic partner to the National Grid, formed in 2013 as a joint venture between Morrison Utility Services and Skanska UK.
With a focus on customer service, efficiency, safety and reliability, innovation and sustainability, tRIIO has been commissioned to deliver an eight year, gas pipeline infrastructure project in London and the east of England worth £1.6 billion.
Andy Vine said: "Feedback from operatives at the tRIIO Best Practice Day was highly encouraging that this key customer is now focussing on implementing the PE Riser system. We have supported three further projects and will soon be embarking on a 20 storey property in Battersea, London, which will be the tallest property to date."