New WRA-S Approved Ball Valve From Hattersley
September 8, 2009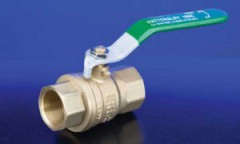 Hattersley has launched a new range of WRAS (Water Regulations Advisory Scheme) approved DZR brass ball valves. The range includes six compression sizes from 15 to 54 mm and eight threaded sizes from ¼" to 2".
With the aim of reducing the risk of installation damage, Hattersley have added extra seals to the new ball valves. A metal to metal primary seal on the body seat retainer joint, combined with loctite 648 seal provides greater strength and sealing capabilities. An O ring seal in the main joint provides additional protection against leakage for the threaded versions.
A waterproof and tear-resistant tag attached to each valve gives installation instructions, including the number of wrench turns needed to give positive sealing without over-tightening. Hattersley valves also fully comply with thread length as specified in BS EN 10266.
The DZR brass used in their construction means they are suitable for use over a temperature range from –10 to 120 degrees Celcius, making them ideal for HVAC applications. Their WRAS approval means they can also be used with potable water supplies.
There is a range of operating handle options including extended stem lever, 'T' handle, lockshield and quarter turn lever. A quarter turn is all that is required to move from fully closed to fully open positions.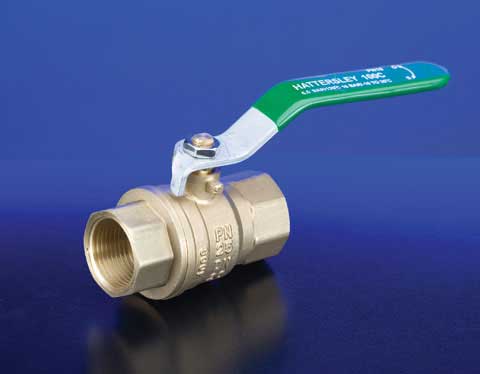 The new Hattersley DZR ball valve.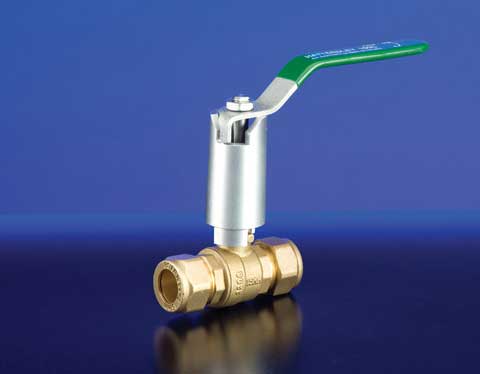 The new Hattersley DZR ball valve.