Crane Donations Buy Life Saving Bike For SERVSC
February 5, 2018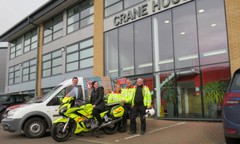 The Crane Fund for Widows & Children makes donations to charitable organisations that provide assistance to communities where Crane Co. operates. SERVSC (Service by Emergency Response Volunteers – Suffolk & Cambridgeshire) is just one of the many organisations the fund supports and has donated £9,000 to them over the last two years.
SERVSC attended the Ipswich office recently, bringing the new motorcycle purchased with the donations to replace an ageing bike. The new bike will be used to transport blood, blood products and baby milk across Cambridgeshire, as well as being used at fundraising events across East Anglia to raise awareness for the charity.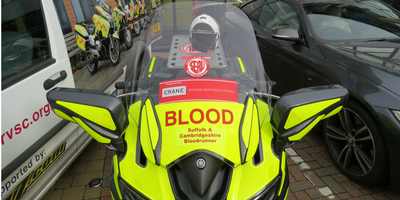 To give you some background on SERVSC and everything they do, here are a few words by Emma Strutt who nominated them for a donation.
"I first met SERVSC a couple of years ago at the Ipswich YM Rugby Club. At the time, I had no idea what SERVSC was about. After speaking with the volunteer's, I soon understood that they were an essential resource for the NHS. Transporting blood, blood products and donor baby milk across the region's hospitals, 24 hours a day, 365 days a year.
The service is funded by public and business donations, charitable grants and awards.
Amazed and inspired by this, I took the opportunity to nominate SERVSC for a donation from the Crane Fund for Widows & Children."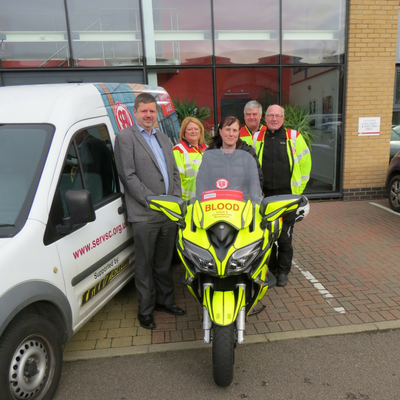 Richard Tuck (Crane BSU President)
Emma Strutt (Customer Service & Inside Sales Team Leader)
SERVSC Volunteers:
Cindy Dickerson
Paul Skinner
Clive Shepherd