The Hattersley 2017 Product Directory – Available now
January 21, 2017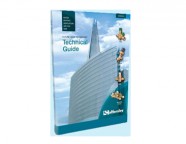 In this issue you will find:
Full technical details for our existing product range.
New product editions such as our Hook-Up Prime range.
Various product updates and enhancements such as our TMV valves.
Hard copies of the catalogue will be available from February. If you are in urgent need of a new product directory, please get in touch.
You can view the interactive catalogue or download a PDF version by clicking here.