Ulefos Appointed As Viking Johnson Distributor For Sweden
October 2, 2021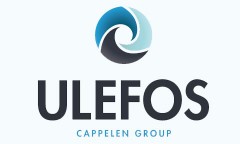 Viking Johnson would very much like to welcome Ulefos AB to their distributor network and are excited about the future opportunities in the Swedish market. Ulefos AB is a Nordic company in water distribution and joins other companies in the group based in Denmark, Finland and Norway who are already responsible for and successfully promoting / selling the Viking Johnson product portfolio in their regions. Selling products for municipal water distribution network and water / sewage treatment plants makes Ulefos AB a good partner for Viking Johnson, who has extensive range of couplings, flange adaptors, and pipe repair solutions.
Ulefos AB is located in Stenkullen, 20 km east of Gothenburg and has local sales offices throughout the country. They distribute their products through the leading pipe wholesalers in Sweden, who also stock the products to maintain a high level of availability and level of service right up to the end customer.
The appointment of Ulefos AB will start immediately and over the next couple of months their sales team will be visiting wholesalers, contractors and utilities throughout Sweden to introduce the Viking Johnson offering.
Visit https://ulefos.com