Viking Johnson Launch Innovation EA Sirange Pipeline Repair Clamp
October 23, 2009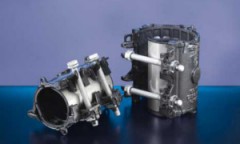 The launch of a unique pipeline repair clamp from Viking Johnson, world leaders in pipe joint, repair & flow control products, looks set to revolutionise the water industry and aid water companies in achieving the water leakage targets set by Ofwat.
The Remote EasiClamp and EasiTap products are an exciting and revolutionary enhancement of the proven EasiRange system. Remotely installed by a single operator in just 60 seconds, they deliver a quick, safe and permanent repair solution for damaged pipes at full operational pressure - without the need to enter the trench and within a small excavation footprint.
The major benefits of this innovative and patented repair solution include the ability to maintain continual water supply to customers, the minimising of health and safety risks to operatives and a significant reduction in installation costs, traffic disruption and spoil.
In the development of this revolutionary fitting Viking Johnson worked closely with Balfour Beatty Utility Solutions to ensure the new clamp exceeded the requirements of both operators and water companies. The clamp consists of two halves that are hinged, fully opening to permit quick and easy fitting on the pipe. Two patented self-retaining bolts are used to tighten up the clamp which speeds up the repair process and minimises disruption to water supply.
Mark Hopes, Group Sales & Marketing Director for Crane Building Services & Utilities of which Viking Johnson is a leading brand said "This is one of the most exciting repair solutions to come out of the water industry in years. Moreover it offers a huge cost reduction benefit to our customers. The cornerstone of our research and development programme is a commitment to design products that benefit not only our customers in the water industry but also the general public and the environment. We are proud to have developed a system that will aid water leakage targets, remove injury risk to operatives, minimise traffic disruption and reduce the impact of pipeline repair on the environment."
For more information on the range or to attend one of the demonstration seminars planned for early 2010 please contact Simon Shand-Brown, Group Marketing Communications Manager on 01473 277300 or sshand-brown@crane-ltd.co.uk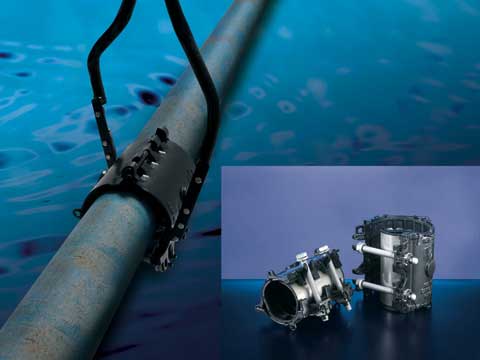 The Viking Johnson EasiClamp and installation tool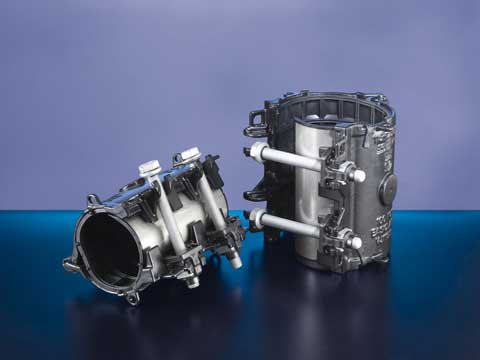 The Viking Johnson EasiClamp & EasiTap offer a rapid solution for pipe repair & tapping