Viking Johnson to exhibit at Pollutec, 2014
June 24, 2014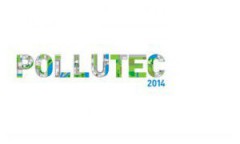 VJ will exhibit at the annual show in partnership with Glynwed, on the Aliaxis Utilities & Industries stand, with a focus on the UltraGrip and AquaFast brands. The stand can be located at Hall 6, Allée G, Stand 178.
Pollutec, in its 26th year, brings together professionals from all over the world to discuss innovative solutions to reduce the impact of human activities on the environment.
Running from 2nd-5th December at Lyon Eurexpo, this year's show will be highlighting new developments and all that the environment and energy industries have to offer in response to major, cross-sector challenges that confront them. With 2,300 exhibitors and over 65,000 visitors expected, this annual event continues to grow in popularity and importance.