Viking Johnson to exhibit at Singapore International Water Week (SIWW) 2014
May 31, 2014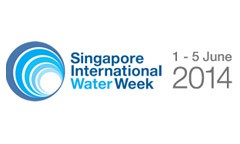 Viking Johnson will exhibit at SIWW 2014 with partner Pan Asian Holdings LTD, 1-5 June 2014; visit us at booth B02-M02.
The SIWW is the Global platform to share and co-create innovative water solutions. Stakeholders from the water industry gather at SIWW to share business opportunities and showcase the latest water technologies. SIWW is part of the strategic programme of the Singapore Government to grow the water industry and develop water technologies.
Pan Asia is headquartered in Singapore with business operations worldwide. Founded in 1994, Pan Asia's service offerings span diverse areas such as trading in energy products and emerging technologies to Management & IT consulting and human capital solutions.