Viking Johnson Win Tender With Northumbrian Water
October 21, 2010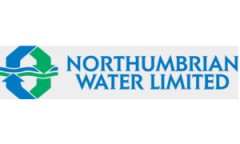 Viking Johnson, a leading water utility brand of Crane Building Services & Utilities, has won the Northumbrian Water tender to supply the Utility with high quality water couplings and flange adaptors over the next three years.
Northumbrian Water Limited supplies water and wastewater services to 2.6 million in the North East, trading as Northumbrian Water, and water only services to 1.8 million in the South East, trading as Essex & Suffolk Water.
As winner of the Queen's Award for Enterprise in the Sustainable Development category, Northumbrian Water Limited has a strong focus on corporate responsibility, towards the community, the region, customers, employees and the natural environment in which they operate. Viking Johnson products aim to reinforce these values, by repairing pipes and distributing water in a safe, efficient and sustainable manner.
The new three-year contract is for the supply of mechanical couplings and flange adaptors, in particular, VJ's MaxiFit. The range of high tolerance mechanical pipe fittings are designed to accommodate plain ended pipes with different outside diameters, which allows Northumbrian Water Limited to keep reduced stock levels. With just one fitting, they can connect steel, ductile iron, PVC, cast iron and asbestos cement pipes. Supplied through Burdens, the pipe fittings will be used for repair and maintenance.
We have worked closely with the water company for the last eight years and enjoy a fruitful working relationship. The utility chose VJ due to its wide product offering and track record of good service and technical assistance.