Viking Johnson World Cup Wall chart Posters Now Available
February 18, 2014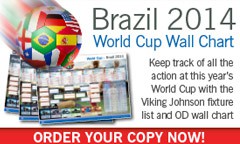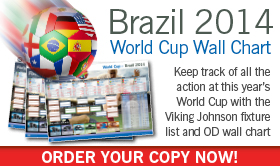 Keep track of all the action at this year's World Cup with Viking Johnsons' new fixture list and Outside Diameter wall chart.
England are in a 'group of death' and will face an uphill struggle and jungle fever to qualify for the next stages, having to travel a thousand miles around Brazil to play against Italy, Uruguay and Coast Rica.
Click here to order your copy now!