VIKING JOHNSON'S FAST TRACK SERVICE MAINTAINS WATER SUPPLY AFTER BURST
March 23, 2012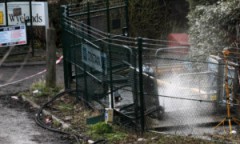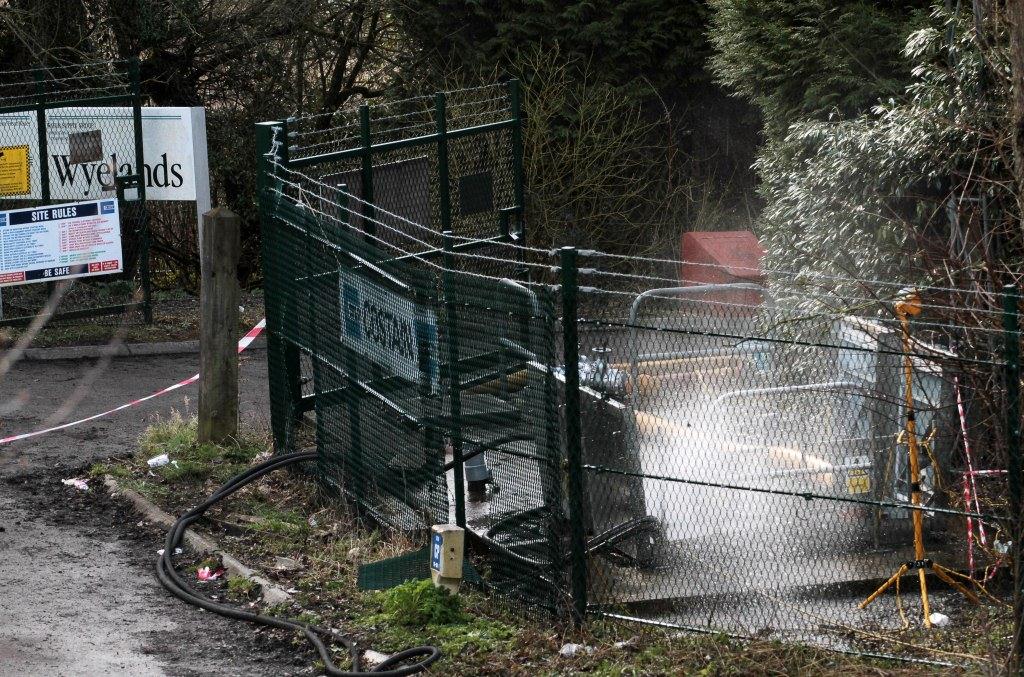 Photograph by kind permission of Northcliffe Media Group
When a 914mm steel pipe burst at Wyelands Water Works in the Forest of Dean, Viking Johnson manufactured two dedicated flange adaptors using its 24 hour Fast-track Service, to repair pipework without cutting off supply to more than 20,000 homes that rely on the pumping station.
The pipe burst on Wednesday 7th March at Wyelands Water Works, which is owned by Severn Trent and pumps water to a holding reservoir at Mitcheldean. The consequence was catastrophic flooding which took 45 firefighters and local road closures. With the aim of safe-guarding water supply to the surrounding domestic properties, Severn Trent acted quickly to perform a temporary repair to reroute water flowing into the reservoir.
Working closely with Frazer, the Company's regional distributor, Viking Johnson had manufactured two large diameter flange adaptors at its Hitchin-based facility and shipped the product to site within 24 hours of receiving the request from Severn Trent. Roger Tucker, UK Sales Manager at Viking Johnson explained 'We understand the pressures that water utilities face in providing uninterrupted water supplies to customers. When pipe bursts happen, it's really important that we help our customers to react quickly to repair the damage. We are proud that the Viking Johnson Fast-track service really helped on this occasion- to receive the bespoke product within 24 hours enabled our customer to move quickly and secure domestic water supply.'
Viking Johnson couplings & adaptors are available in standard sizes for a wide variety of pipe materials or can be made to suit specific project applications. A leading brand of Crane Building Services & Utilities, Viking Johnson is a world leader in the manufacture and supply of couplings, flange adaptors and pipe repair solutions for international water, wastewater, gas and industrial markets.
For more information please contact Simon Shand-Brown, Group Marketing Communications Manager, CBS&U - sshand-brown@crane-ltd.co.uk.