VIKING JOHNSON'S NEXT GENERATION ULTRAGRIP WINS THE BEST BUILDING PRODUCT OF THE YEAR 2011 IN BELARUS
November 30, 2011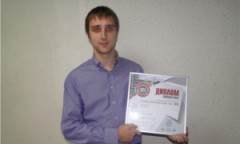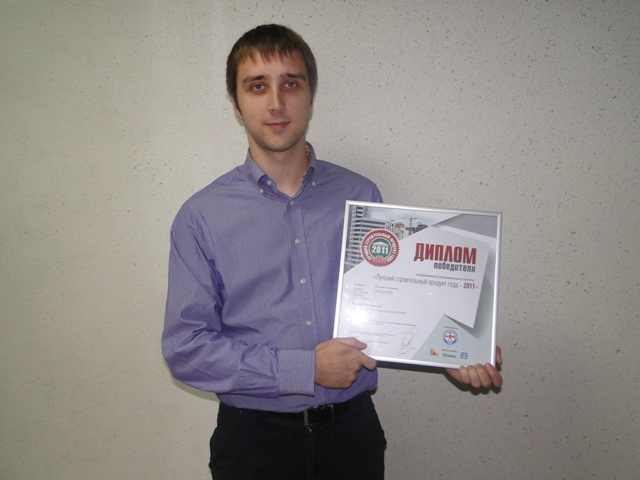 In November 2011, Viking Johnson together with it's Belarusian distributor, Setcom, won the acclaimed 'Best Building Product of the Year' in Belarus for it's Next Generation UltraGrip range. The range was entered into the 'Pipeline Element' category which included tough competition from other established industry suppliers. Click on the screen below to view our video of the ceremony.
The ceremony was hosted by a number of Belarusian institutions and the judging panel included experts from test institutes & science academies along with Deans from the country's technical universities. Viking Johnson's European Sales Director, Nick Rowe said "We are really pleased with the award, especially as, in Belarus, there is huge pressure to buy locally produced, lower performance products. The newly designed UltraGrip range has been accepted with enthusiasm in the European market but this award is really a testament to our Belarusian distributor, Setcom, who have put in a lot of hard work to pull this together."
Launched in 2010, Next Generation UltraGrip provides a fully restrained pipeline joint for water and gas applications, and is now available in sizes from DN40 to DN400. New enhanced design features include a unique sealing gasket that ensures the best possible seal even on scored and severely corroded pipes, and a progressive gripping mechanism that suits all recommended pipe materials.
On site, the product is quick and easy to install; it is pre-assembled to allow for quick positioning over top and bottom tolerance pipe with reversible captive bolts requiring only a single spanner for tightening. It is an ideal product to choose when dealing with tricky site conditions such as confined spaces.
Viking Johnson is a leading brand of Crane Building Services & Utilities and manufactures pipe connections, repair and flow control products for the water & wastewater industry. For more information on Viking Johnson please contact Simon Shand-Brown, Group Marketing Communications Manager on 01473 277300 or sshand-brown@crane-ltd.co.uk