VJ Feature in Arab Water World (AWW)
May 21, 2014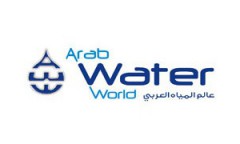 Viking Johnson have featured in this months issue of Arab Water World (AWW) with an article highlighting their work with major UK companies and also services such as Fast Track which is designed to improve product flexibility and availability.
To visit the Arab Water World website click here or read the full article below.
------------
For more than 80 years, Viking Johnson has been a leading brand of Crane Building Services & Utilities. Viking Johnson is a world leader in the design and manufacture of couplings, flange adaptors, and pipe repairs products, as well as specialist joints and flow control system solutions servicing the international water, waste water, gas and industrial markets.
Products are suitable for dedicated and wide tolerance applications ranging from 15mm to 5000mm in diameter and can be used to connect or repair many types of pipe material.
Utilising the latest engineering design software our team ensure repeatability and longevity for our product range. The Company's innovation programme has been recognised and The Remote EasiClamp was awarded "Best Production innovation Award" in 2010 by the society of British Water & Wastewater industries. Viking Johnson has a 14 acre manufacturing facility based in the UK where products are manufactured on site by a skilled and experienced workforce taking raw materials through fabrication, coating and finishing.
Viking Johnson work with all the major water utility companies in the UK and recently invested £1.6M in manufacturing capabilities for large diameter products, with the aim to significantly improve lead times, product availability & flexibility.
Viking Johnson now offer a fast track service within the UK which is vital for incidents such as the high profile incident in Huyton, Liverpool, when a mains pipe burst causing huge disruption to residents and businesses. Viking Johnson's 24 hour fast track service ensured that Large Diameter Stepped Couplings were supplied within 24 hours so that the repair could be made without delay.