WASK's Riser and Lateral System Helps Tackle Fuel Poverty
March 24, 2014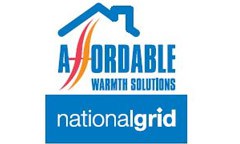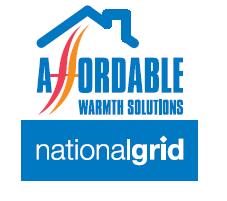 As part of National Grid's 'Tackling Fuel Poverty' initiative, WASK has supplied a Riser and Lateral system to Walsall Housing Estate in the Midlands. This unique modular system has helped supply all 149 flats with a new highly efficient and affordable gas heating system.
Through their partnership with Affordable Warmth Solutions, National Grid targeted homes in the 20% most deprived areas of their gas distribution network, with the aim to provide affordable energy solutions to the home. These solutions include new gas connections and highly efficient gas central heating systems. The Walsall flats project qualified for support and received funding from National Grid for new upstream gas connections. The project to install heating was supported by British Gas under the Community Energy Saving Programme (CESP). The new highly efficient gas heating systems replaced the old electric storage heaters which were installed in 1970 and had become increasingly inefficient and expensive to run.
Working together with Walsall Housing Group (WHG) Affordable Warmth Solutions installed WASK's polyethylene (PE) pipework Riser and Lateral system to the outside of the buildings. This modular system was the best choice for the project as it's durable, lightweight and suitable for high rise buildings. In addition, the PE pipes facilitated a quick and easy installation, with the gas supply being switched on for residents as quickly as possible.
Jeremy Nesbitt, Managing Director, Affordable Warmth Solutions commented on the project saying'the scheme attracted many plaudits, but most importantly from the residents who now have the opportunity to live in warmer, healthier homes.'
The National Grid led Affordable Warmth Solutions initiative 'Tackling Fuel Poverty' was established in 2008 to address some of the issues caused by increasing energy prices and the growth of Fuel Poverty in the UK.
It is estimated that over 6.5 million people in the UK are currently suffering from 'fuel poverty'.
PRESS CONTACTS
WASK
Louise Renwick
Marketing Communications Coordinator, CBS&U
Tel: 01473 277 7379
Simon Shand-Brown
Group Marketing Communications Manager, CBS&U
Notes to editors:
Founded in 1888, WASK is a market leading brand within Crane Building Services & Utilities. It supplies specialist fittings, pipeline equipment, regulators and ball valves to the global gas and water distribution market.
Crane Building Services & Utilities employs 600 people in its UK operations at Ipswich, Hitchin and St Helens.
Crane Building Services & Utilities has a portfolio of leading brands including Crane Fluid Systems, WASK, Viking Johnson, Hattersley, Helden, Sperryn, NABIC, Brownall, Wade, Rhodes and IAT.
Crane Building Services & Utilities is part of the Fluid Handling Group of American company Crane Co, a New York Stock Exchange quoted company with a market capitalisation in excess of $3 billion
Crane Building Services & Utilities, WASK and Hydrant Wizard are registered trademarks of Crane Ltd.