Hyndburn Wastewater Treatment Plant - Water - Wastewater Treatment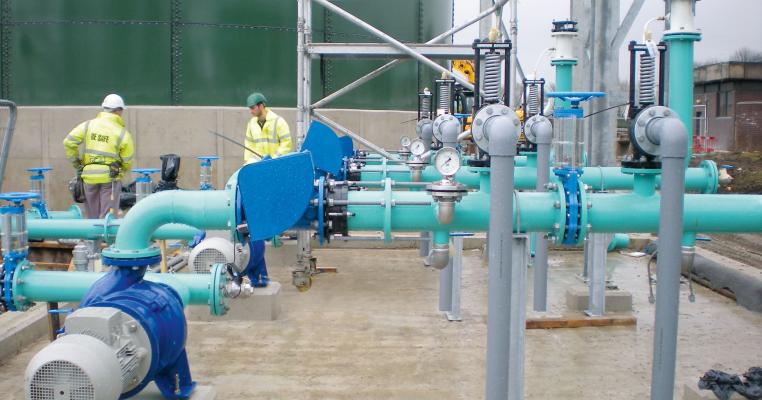 Project: Hyndburn Wastewater Treatment Plant, Blackburn Client: United Utilities Contractor: Valves & Engineered Products Specification: VJ DN150 QuickFit couplings and flange adaptors
Viking Johnson QuickFits are installed on the transfer pipework to the pumping station and the perforated basket screens at Hyndburn WWTP, which services a population of 114,000 in the Great Harwood area of Blackburn. A recent refurbishment of the plant aims to increase capacity of effluent treated each day.
The QuickFit coupling range is designed to connect plain ended pipes with the same outside diameters. It was chosen for use on the Hyndburn project firstly, because it is ideal for new lay schemes as fittings are preassembled with close tolerances, allowing for quick installation. Secondly, the QuickFit range is suitable for high pressures of up to 29bar.
Hyndburn WWTP receives crude sewage from Calder Valley, Hyndburn Valley and the Huncoat Sewers. At the plant, the sewage then travels through inlet works screens, undergoes primary settlement, aeration and final settlement. The treated water is then discharged into the River Calder.
The recent quality and maintenance improvements, replacing the plant's 30 year old equipment, will enhance the performance of the existing plant.