Tiara Towers - Commercial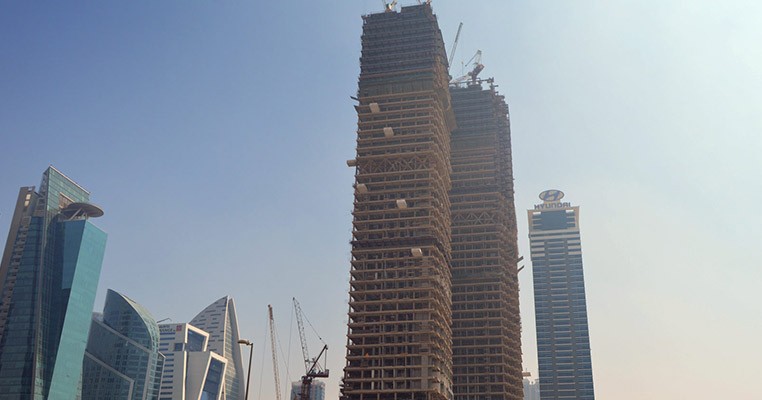 Location: Dubai MEP Consultants: Black & White Consultants MEP Contractor: Al Shirawi Contractors
Tiara United Towers is a development of two 50-storey towers with the structural height of 193m, housing 50,500m2 of office space and a hotel. Of the two towers, the first tower is occupied by a 370 bedroom 5-star hotel and apartments, whilst the second provides office accommodation. The towers are linked by a five-storey base containing ground floor access and shared services. It also offers a full range of hotel-related services, including a conference centre, restaurants, fitness studio, spa centre, shops and a roof-level swimming pool. The podium of the building will extend over 6 storeys and provide retail and public areas.
The twins will be located on Sheikh Zayed Road in close proximity to Business Bay Metro station. Tiara United Towers will feature a robotic parking system with 1,500 spaces. The complex will also comprise 50,000 square feet of retail space over six storeys
The new Project is set to be an iconic development that will rank high amongst the country's leading developments. Located on Sheikh Zayed Road adjacent to Burj Khalifa Dubai, this multi-use building will be as eye catching as it is convenient. It is designed for both business and pleasure.
Due to the height of the building of nearly 200m, Hattersley worked closely with the Consultant and Contractor to ensure that the correct products were selected for the Chilled Water System requirements. The CWP for the height of the Towers was calculated at 25 Bar, and Hattersley Valves offered a complete range of valves to meet with the site requirements including isolation, balancing, strainer and check valves. Hattersley Valves were also selected for the other Chilled Water Services throughout the project.