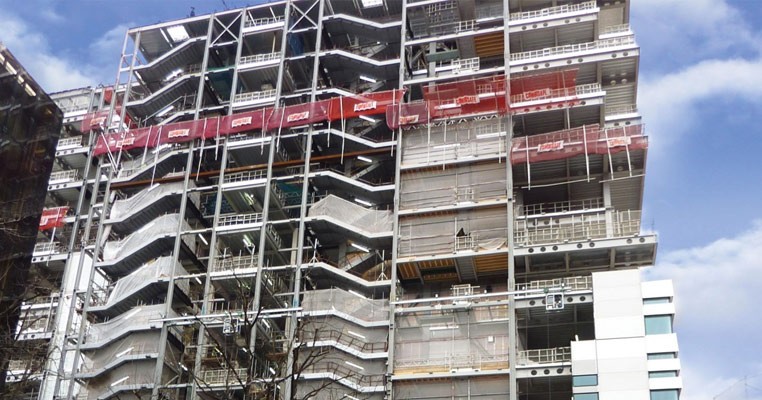 Location: London Client: Bluebutton Property Management Ltd Architect/Consulting Engineer: Watkins Payne Contractor: S F Group Distributor: BSS Luton
Crane Fluid Systems has supplied thousands of valves for the core and shell build of 5 Broadgate located in London's Square Mile.
5 Broadgate will become the new home of UBS in 2016. UBS are a global bank which provides comprehensive financial services around the world and decisions can have multi million pound consequences. In fact, 5 Broadgate will become the largest trading floor in Europe, so it is essential that the heating and ventilation systems will never fail!
This world class office building will provide over 700,000 sq ft (66,890 sq m) of new space, delivering state-of-the-art trading facilities to clients and staff. The development also includes public realm and landscaping enhancements from Sun Street Passage to Primrose Street, and allows for the introduction of retail space in the new Sun Street Square British Land and GIC see the development of Broadgate as an important and positive milestone for Broadgate and for the City of London as a whole.
Heating and Domestic General Valves, Balancing & PICV