Hallgates Water Treatment Works - Water Treatment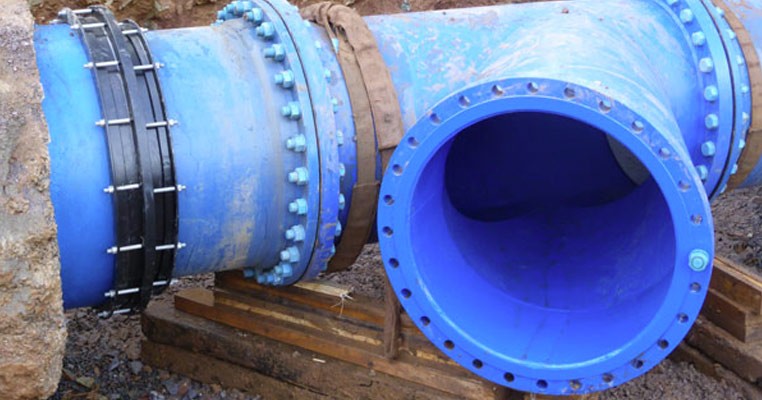 Location: Rural area, Lutterworth Contractor: Laing O'Rourke Distributor: Frazer Wednesbury Client: Severn Trent Water Consultant: Atkins Timeline: Fast Track delivery required for tight timescale.
Product specifications: 2 No 1000mm dedicated step couplings rated at 16 bar, for a quick and reliable jointing method for connecting pipes of differing outside diameter.
Laing O'Rourke were the main contractors involved in the construction of a new 2.5km replacement clean water pipeline, which is part of the Derwent Valley Aqueduct (DVA) triplication scheme, on behalf of Severn Trent Water.
The scheme required the laying of a replacement pipeline around the edge of Swithland Wood and the upgrade of Hallgates Water Treatment Works with a new break pressure tank and pumping station. Viking Johnson were pleased to support this project by supplying products made to suit the specific pipe OD of ductile iron pipe. Viking Johnson step couplings were required to downsize to a tee piece which fed to a connecting pipeline.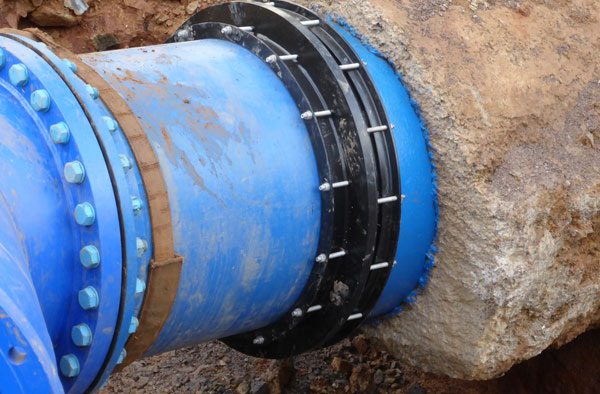 Customer Benefits
Couplings can absorb up to 10mm expansion and contraction, flange adaptors up to 5mm which allows for movement on bridge crossings, in chambers and pump stations. Often eliminates the need for special expansion joints.
Couplings can offer up to 6° of angular deflection, flange adaptors 3° - to allow for the connection of misaligned pipes; take up ground settlement at structures; lay pipes to large radius bends.
The standard finish for all Viking Johnson products is black Rilsan Nylon 11, which is highly resistant to impact, corrosion, abrasion and chemical attack. However, other coatings such as shopcoat, hot dip galvanising, zinc spray and epoxy coating can be supplied as required.