UltraGrip installation - Vodárna Káraný - Water Distribution/ Supply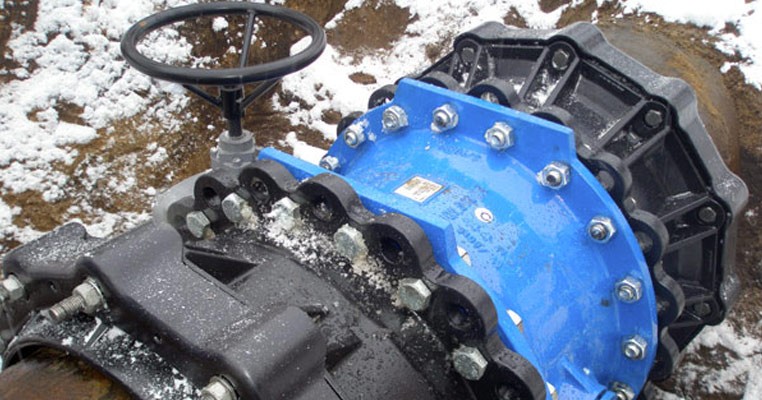 Location: Sojovice area, Czech Republic Client: Vodárny Káraný a.s. Contractor: Čermák a Hrachovec, a.s. Distributor: Tran-Sig-Ma Product: NGUG DN 600 flange adaptor, 2 pcs
The Next Generation UltraGrip is designed to offer a solution to joining plain-ended pipes and contains an end load resistant mechanism that grips and seals onto a variety of pipe materials including Cast Iron, Ductile Iron, Steel, PVC and PE.
The NGUG DN600 has been methodologically engineered to support a progressive gripping mechanism through an enhanced design, which has a larger footprint to increase the area of actuation at the point of contact, resulting in an evenly distributed gripping function. It has also been designed to accommodate rough on-site handling through an intelligent carrier that maintains the gasket and grippers within the end ring, ensuring the fitting can be easily slid on to the pipe with no interference
Vodárna Káraný supply the capital of Prague and the surrounding areas with drinking water, suppling 1/3 of the capital they are a very important water source. Viking Johnson received positive feedback from all customers, with product delivery, installation and testing going well.