Welsh Rising Main Project - Wastewater Treatment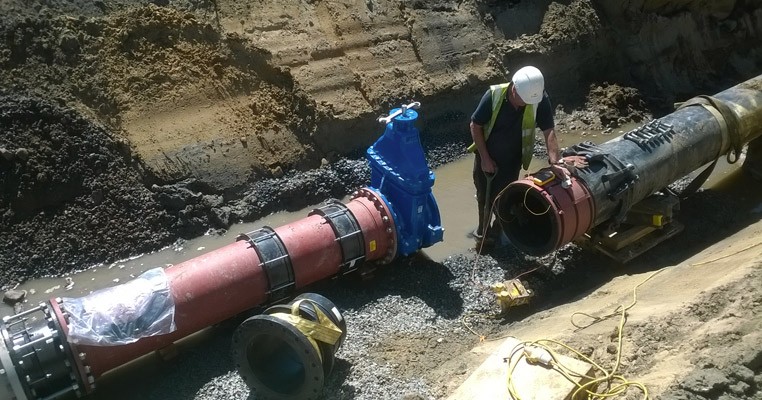 Over a million people will be walking over a Viking Johnson AquaGrip Flange Adaptor in Wales this year.
The 560mm PE pipe was used as part of a project to replace part of the pipeline that transports sewage along the Millennium Coastal path at Llanelli for Welsh Water. The 450mm GRP Rising main at Burry Port, Carmarthenshire, was identified to be in poor structural condition and needed replacing. The rising main is approximately 3.5 km in length and operates at 3 bar working pressure.
On schedule project completion was critical as the 2014 National Eisteddfod event, which attracts up to 150,000 visitors to see a wide range of activities from Welsh folk dancing to various science events, hosted along the Millennium Coastal path.
Andrew Shaw, Site Manager for Lewis Civil Engineering, was very pleased with the fast delivery and said: "The installation went to plan, well within the timeframe."