Keeping the Mersey Clean - Wastewater Treatment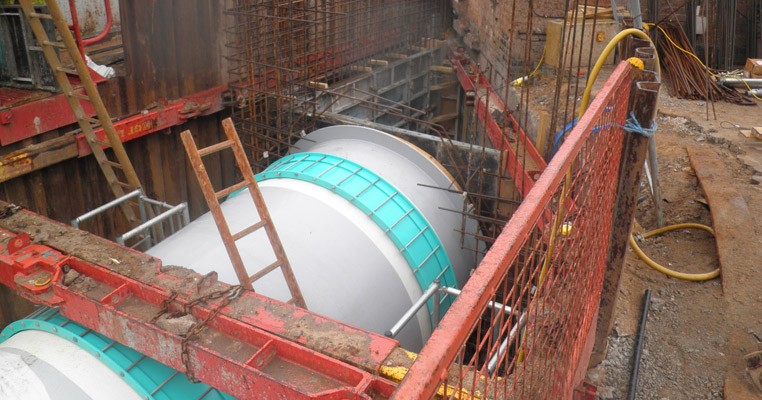 Viking Johnson products were chosen for the prestigious Liverpool Wastewater Treatment Works (WwTW) project due to their industry leading 50 years design life expectancy.
United Utilities has installed Viking Johnson Large Diameter Dedicated couplings, Flange Adaptors and QuickFit Flange Adaptors of sizes varying from 300mm to 2200mm for the project.
As part of the Liverpool WwTw AMP5 mains project, Sandon Docks is undergoing substantial refurbishment work. A new and longer outfall pipe has been installed and is already being used to disperse water further into the middle of the estuary, away from the banks of the river where bird habitats can sometimes be found. United Utilities is also building a £200m extension to the existing waste water treatment complex that will help the continued rejuvenation of the River Mersey keeping the waterfront clean for generations to come.
The project is ongoing and is expected to be completed by spring 2016 and will play a significant role in improving the water quality of the River Mersey and by helping to attract tourists and businesses to the city's waterfront, will help with the regeneration of Liverpool's economy.