QuickFit - Desalination Plant Pipeline in Oman - Water Distribution/ Supply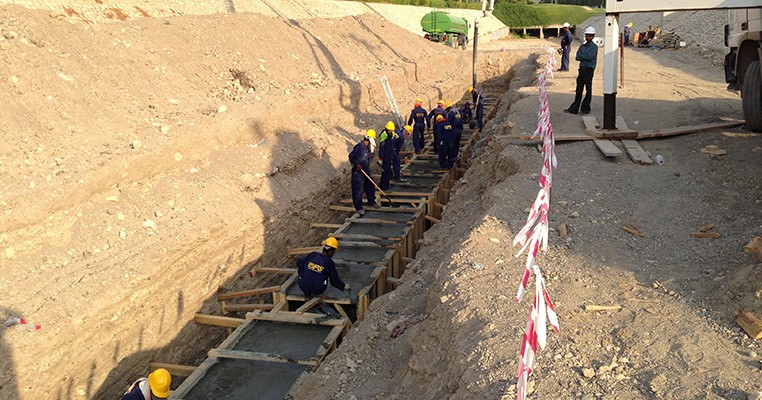 Viking Johnson have supplied the Public Authority for Electricity and Water (PAEW) with Maxidaptors (up to DN300), QuickFit Flange Adaptors (up to DN200) and Dismantling Joints (up to DN1600) for the main water transition line running from Ghubrah Desalination Plant to Muscat Reservoir.
The pipeline, which is 20-30km long, is a key infrastructure to support Muscat's growing water demand. The water will be distributed to six emergency water reservoirs in Qurum, Ruwi, Wadi al Kabir and Wattayah, to act as a reserve supply preventing shortages of water which occur quite frequently from disruptions in the primary network.
This project involved the process of micro-tunnelling which is a trenchless pipeline construction used to build pipelines of large diameter with fewer disturbances to the public in comparison to the open cut method.
Viking Johnson was selected for this prestigious project through having strong relationships with Gulf Petrochemical Services, the primary contractor. Viking Johnson was selected based on quality, product specification and the ability to meet delivery schedules, thereby strengthening the relationship between the two organisations.