Large Diameter - Mains Burst - Liverpool - Water Distribution/ Supply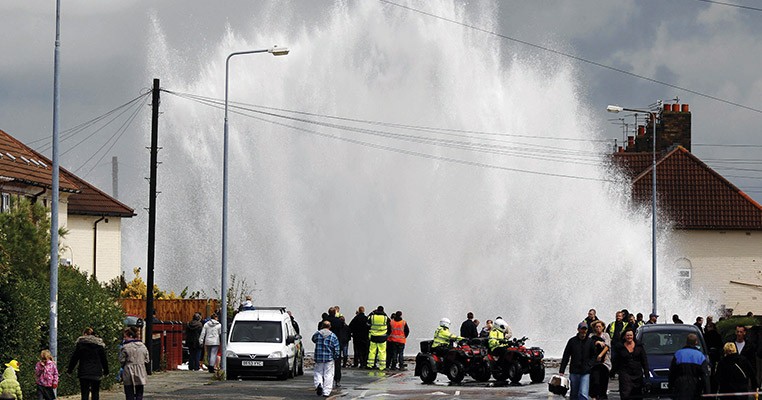 During the summer of 2011, an area of Liverpool experienced catastrophic flooding when a water mains pipe burst, sending huge plumes of water up into the air. Viking Johnson's 24 hour Fast track service ensured that Large Diameter and Stepped couplings were supplied quickly for a fast repair.
As the fire service and water utility tried to control the floods, hundreds of homes and businesses were affected and schools were closed. The burst mains pipe, which had a diameter of forty inches, had to be isolated and the water supply was re-routed through other networks in the area.
In order to fully repair the damage, a new section of pipe was urgently installed into the existing system. United Utilities ordered two bespoke Large Diameter Stepped Couplings (DN1000) which were used to connect the new pipework. They took advantage of Viking Johnson's 24 hour fast track service which enabled a fast delivery and the repair to be carried out as quickly as possible.