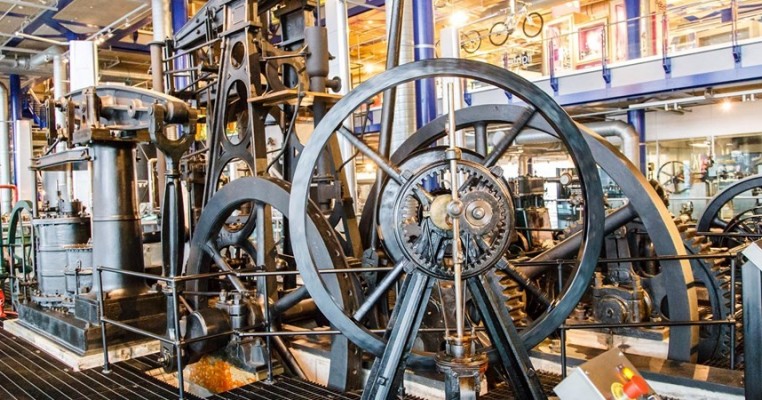 Protecting Irreplaceable Steam Engines in Thinktank Museum.
NABIC recently supplied new like for like safety valves to the Birmingham Science Museum, Thinktank. Replacing existing valves which had been situated in the museum since 2001 when it first opened. The new NABIC Figure 500 High Lift Safety Valve & Figure 542 Safety Relief Valves are providing protection for 11 of their working steam engine exhibits, protecting unique and extremely valuable equipment. Installed on the steam feed pipework in the pit area below the steam engines, offering dependable protection for the exhibits and public alike.
Amongst these exhibits are The Smethwick Engine - the oldest working steam engine in the world. Designed by James Watt & manufactured by Boulton and Watt in Birmingham in 177 it was used to pump water back up to the summit level of the Birmingham Canal at Smethwick, not far from the foundry where it was made. This steam engine continued in use until 1891. Donated to the museum by the Birmingham Canal Company in 1959, it was awarded a heritage award plaque by the Institution of Mechanical Engineers in 2014.
Also on display is Murray's Hypocycloidal Engine. Manufactured around 1805 and is the oldest working engine with a hypocycloidal gear, the third oldest working steam engine in the world and one of only two of this type to survive. The single-cylinder engine was used by John Bradley & Co of Stourbridge from 1805 until 1931, and by N. Hingley & Sons Ltd of Netherton from 1931 until 1961.