One New Change Project - Building Services - Mixed Development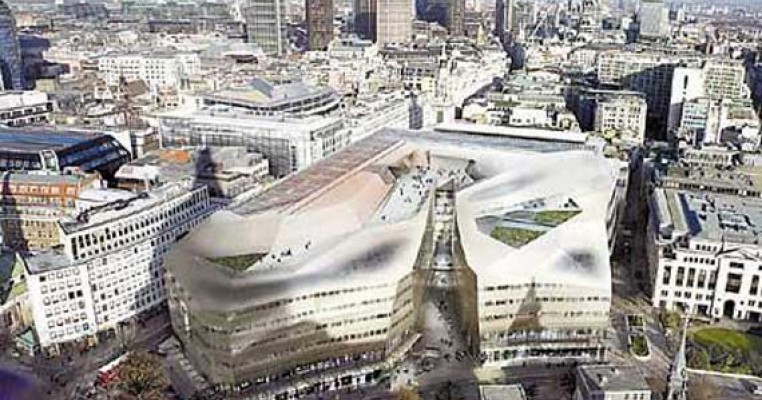 Project: One New Change, London Client: Land Securities PLC Architect/Consulting Engineer: Jean Nouvel (AJN Architects) Contractor: SPIE Matthew Hall Distributor: BSS (Islington) Ltd Specification: Crane Fluid Systems - swing check valves, strainers, ball valves, balancing valves, butterfly valves, wafer check valves, double regulating valves, Dominators.
Described as the 'most prestigious and desirable office space in London', One New Change will provide 560,000 sq feet of modern office and retail space. In the heart of central London, the build will contain offices, shops, caf's and restaurants, all of which will be heated or cooled by ceiling-mounted fan coil systems. Completion is due for 2010 and the first tenants will include K+L Gates, a leading global law firm.
A large variety of Crane Fluid Systems' valves have been selected to control and measure the flow rates around the fan coil systems. Chosen for their weight and space saving as well as their durable quality, the Crane valves can be easily commissioned and allow very precise control of the heating and cooling systems. The building is due for completion in 2010.