Careers at Crane Building Services & Utilities
We believe that good people make good things happen
Thank you for exploring the possibility of joining us. At Crane we believe good people make good things happen. We are immensely proud of our heritage and the strength of our product portfolio which we sell across the globe and our amazing team that keep the business moving.
To apply for any of the below vacancies click here
We are looking for build the next generation of top talent
At Crane BS&U we are focused on the design and manufacture of a range of highly engineered flow control products and solutions that support essential services in heating, ventilation and the utility sectors. We have a rich history and our founders words from 1855 still describe our culture and what we stand for and what we mean by "Being Crane"
"I am resolved to conduct my business in the strictest honesty and fairness; to avoid all deception and trickery; to deal fairly with both customers and competitors; to be liberal and just towards employees; and to put my whole mind upon the business."
Richard Teller Crane, Founder of Crane Co. July 4, 1855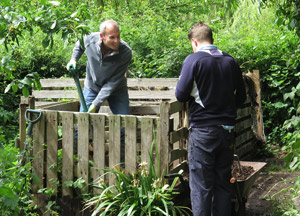 And today these words still govern the way we think about everything we do. In the last 5 years we have donated £220k to charities. But not just any charities – charities that are nominated by our own associates – due to a personal connection. Philanthropy is also important, so every year we give away hundreds of hours of our associates time to give something back to the communities within which we operate.
So, why not take a look at what some of our younger associates have to say about their experience and career highlights so far with Crane. And maybe you would like to consider joining us on the journey?
---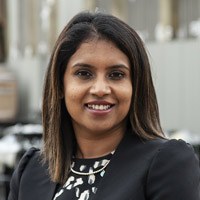 Christy Suresh
Vice President General Manager Utilities
Joined 2010
I have a degree in engineering and always wanted to work with a commercially focused manufacturing company.
Since joining Crane BS&U I have worked in various roles which have covered product management, commercial, customer service and strategic marketing. The company has always been supportive and funded ongoing training. I have completed a marketing diploma, awarded by the Chartered Institute of Marketing as well as an Executive MBA from Warwick Business School.
---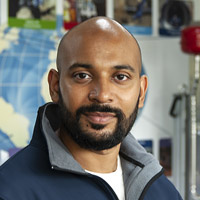 Aroon Bhattia
Financial Planning & Analysis Accountant
Joined 2016
I joined Crane as a FP&A Accountant for the Gas business. The following year, I was promoted to carry out my role on a larger scale covering both Gas and Water businesses. Crane has given me the opportunity to utilise all areas of my Chartered Management Accountant qualification due to the diverse nature of my role and has continuously assisted to develop my skillset. Most recently I was awarded distinction for Leadership Development course which was supported by Crane.
---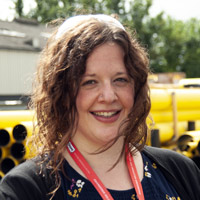 Hannah Collicott
Technical Graduate
Joined 2021
I joined Crane after a short career break from Engineering and currently work in Operations in Gas and Building Services. I'm involved in numerous projects across the department while also undertaking the Crane Building Services & Utilities CMI accredited Leadership Programme, funded by the company, and am fully supported by Crane in all aspects of my career and development.
---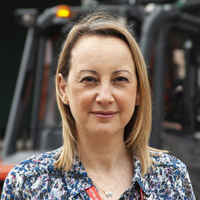 Lumi Aldridge
Supply Chain Manager
Joined 2019
I joined Crane as a Tactical Buyer – one year later I was promoted to my current role.During this time I enrolled and successfully completed the CMI accredited Leadership Programme, funded by Crane, and have been part of many exciting continuous improvement projects. Every day has its challenges, especially in the current climate, but they all provide us with new learning opportunities. I look forward growing further with Crane.
---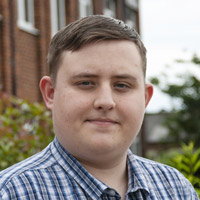 Daniel Norrington
IT Technician
Joined 2018
I joined Crane as an IT Apprentice and have successfully completed my Level 3 Infrastructure Technician apprenticeship. During this time I have been fully supported by the business to ensure that I received the professional and practical development needed to achieve my qualification.
---