VJ INVESTS £1.6M IN A MARKET LEADING BUSINESS MODEL
July 24, 2011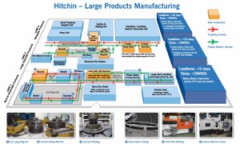 Viking Johnson has embarked on a multi-million pound investment in its Large Products Factory at Hitchin, with the aim of enhancing its business model to offer a world-class service. Viking Johnson is a leading brand of Crane Building Services & Utilities and manufactures pipe connections, repair and flow control products for the water & wastewater industry.
Viking Johnson has recognised the growth in large diameter coupling demand across all 4 sectors- treatment, pipeline rehabilitation, new lay and desalination- and the need to be able to react quickly in emergency situations, such as pipeline bursts. It has therefore highlighted improvements to its current large diameter manufacturing facility and invested £1.6M to reorganise the area into 3 dedicated and parallel lines, purchase the latest, modern and bespoke machines as well as train factory staff on the new equipment.
Viking Johnson aims to significantly improve lead-times, product availability & flexibility. It will also be able to provide a UK emergency service of 24-48 hours. Whilst the enhancement will not be finished until 2012, the benefits are already being realised; earlier this month, a large pipe burst in Liverpool caused catastrophic flooding. VJ was able to supply a 1048 x 1084mm ductile to cast iron stepped coupling, which was specially fabricated within 24 hours of the request.
The new machinery will increase both size and volume capacity whilst maintaining VJs reputation with regard to using industry leading manufacturing techniques, such as cold expansion and flash-butt welding. Essentially, Viking Johnson's high performance, premium quality product offering will be more readily available & manufactured to exact customer requirements.
Click here to find out more about the Factory restructure and investment: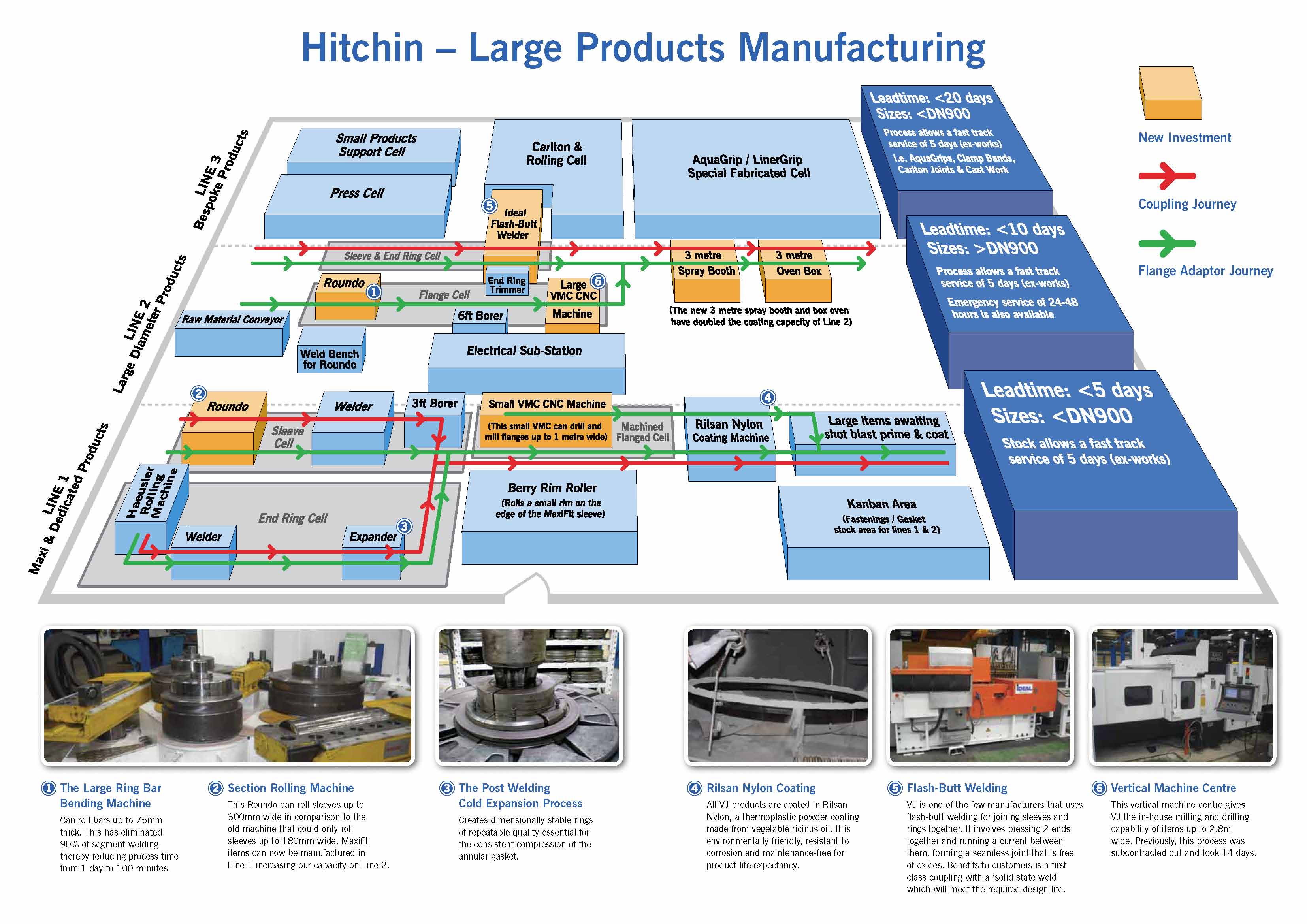 For more information please contact Simon Shand-Brown, Group Marketing Communications Manager on 01473 277300 or sshand-brown@crane-ltd.co.uk.